Oldies But Goodies Big Book
(Click on any image to see a larger version of that image.)
In the spring of 2013 my third CD was released. It is called "Singing with Shari: Oldies but Goodies." Like all music that I use in my classroom, I wanted to make the big books to go with the songs. Having the print connection for the kids is very important. It helps both me and the kids sing along.
When making the Big Books, I use 12" x 18" tagboard. Most teacher supply stores, including Lakeshore carry it. I have found it reasonably priced at www.tdbestprice.com. I order the bright assorted tagboard. It makes making the book a lot easier. I also print the words and pictures on 8 1/2" x 11" laser labels. Doing this eliminates any gluing. I just peel off the stickers and apply to the tagboard. Be sure to bind the books at the bottom, for easier holding (I let my students hold them). I laminate my books using the heavier laminate (3ml) from Teacher Supply stores.
Bazooka Bubble Gum - The kids just love to sing this song. It is fun to dance to and the kids love to make up their own rhymes on their own. I have included everything you need to make the book except the tagboard.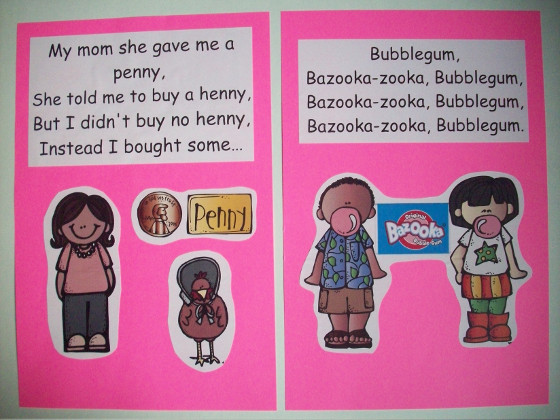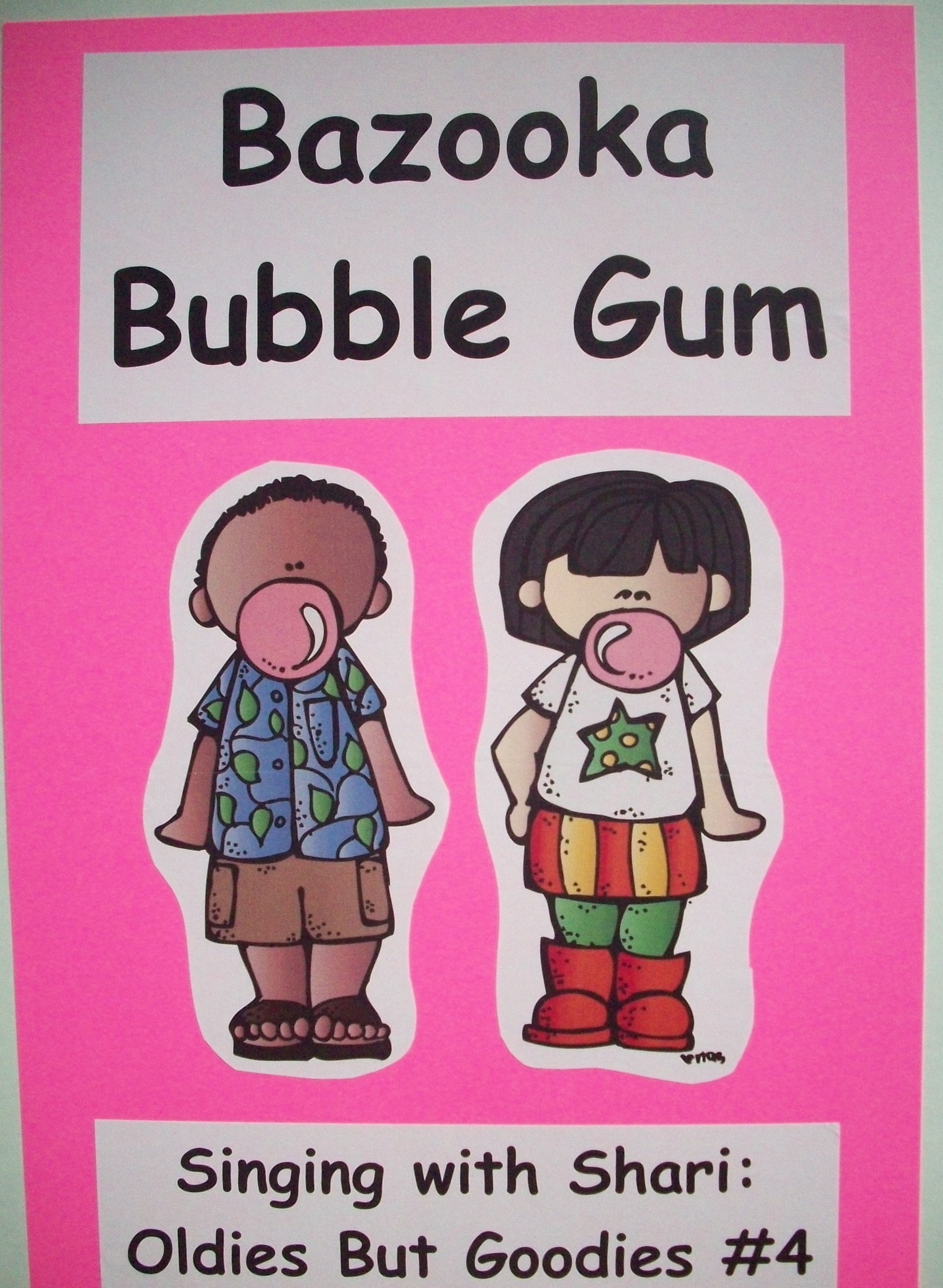 Click here to get the Bazooka Bubble Gum PDF.
---
Wishy Washy Washer Woman - This old song is quite the tongue twister. It goes really fast and the kids love it! They especially love when she puts on her pantyhose! This is the perfect song to do when we read Mrs. Wishy Washy by Joy Cowley.

Click here to get the Wishy Washy Washer Woman PDF.